Free Quizzes For Everyone!
Who said that learning has to be boring?
Everybody learns better when they are having fun! Here at Quiz-Tree.com you will find educational games and quizzes on many subjects, including Math, Reading, Spanish, Geography, SAT, Spelling, Music and more. All activities come with animated interface, fun sounds and other cool features that make learning more enjoyable.
Go ahead, click on the topic you like!
We offer over a thousand educational quizzes and games. If you are interested in activities for a particular grade level, click on the corresponding button below. Please note that grade classification is not intended to be exact due to variations in school district requirements and teachers' techniques.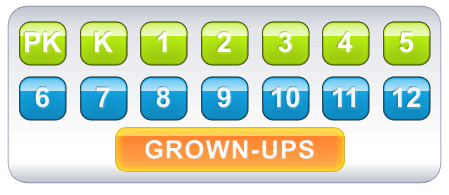 You can use our quizzes not only to test your knowledge, but also to help you prepare for your next exam, or simply to learn something new. You can take each quiz as many times as you want. We suggest that you bookmark this page as we are adding new quizzes periodically.

Receive FREE Updates about our latest quizzes!